50 Shades of Ruben: Vol. 3
Posted on October 29th, 2012 at 10:32 pm by polonick
Sunday was filled with a lot of hype for Tropical Storm Sandy. The weather was shifting, the wind was howling but was no match for Rubens newest sound system.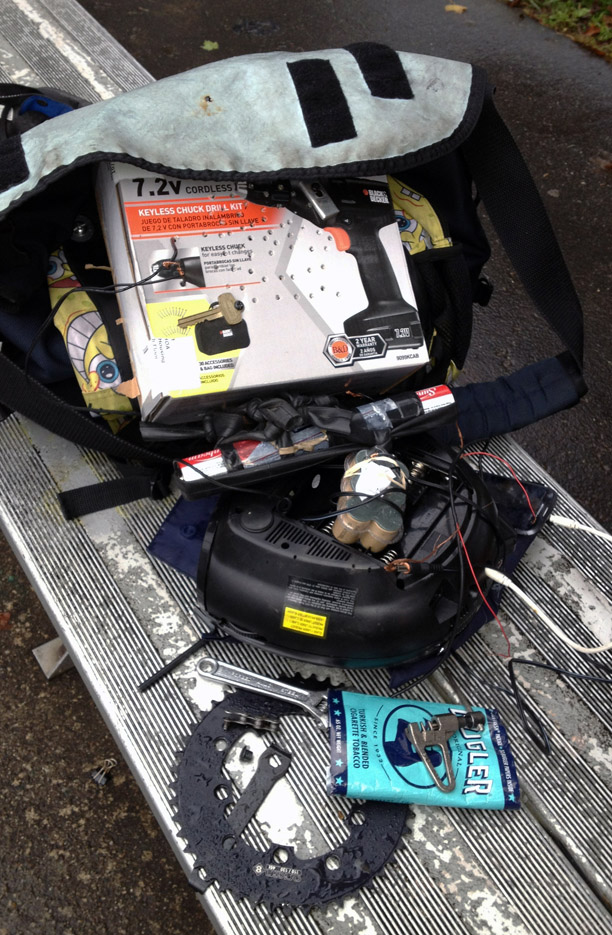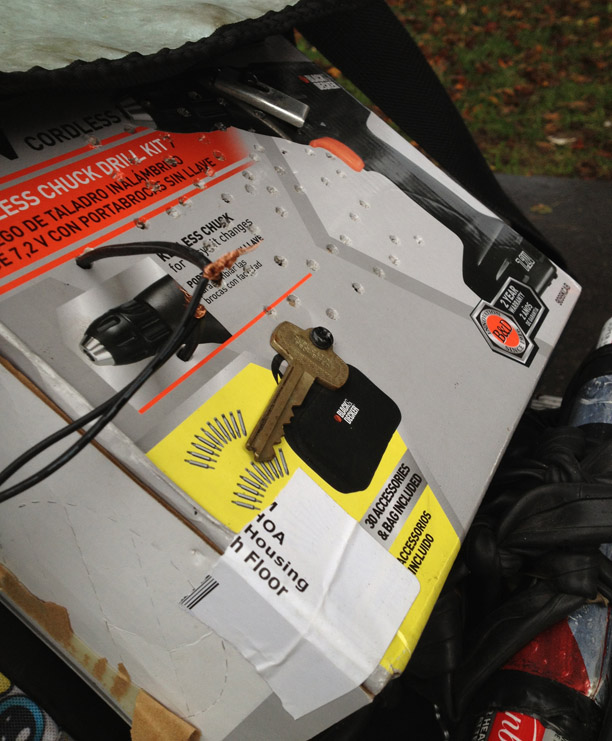 This drill box turned speaker was seriously bumping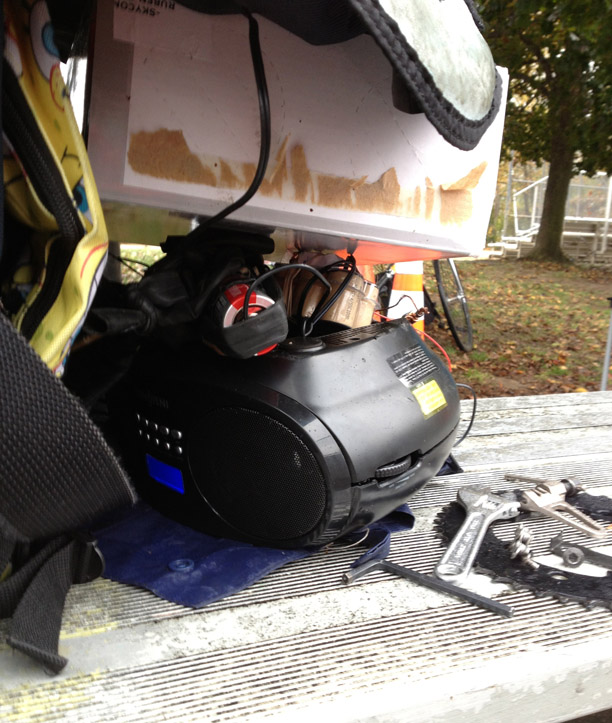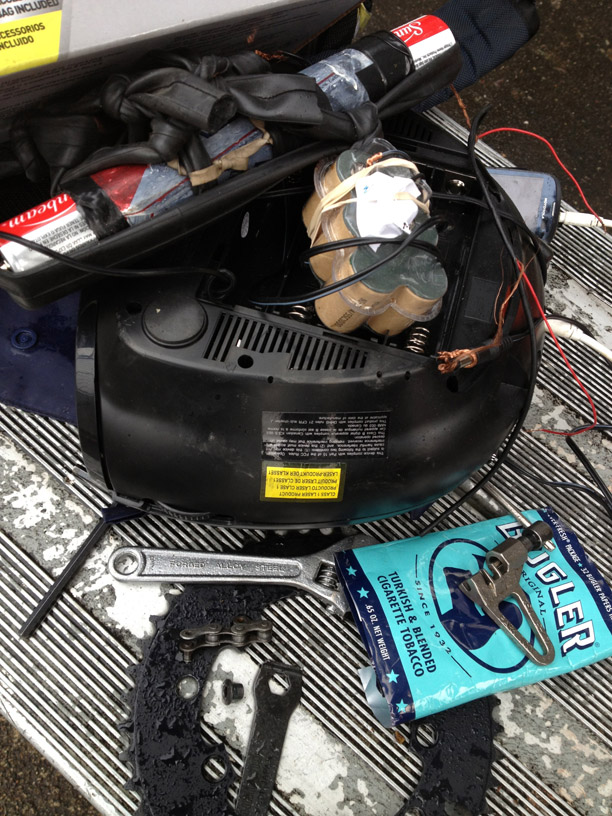 And this was the drill battery which powered the whole setup
The post 50 Shades of Ruben: Vol. 3 appeared first on Boston Bike Polo.